Luminous ultraviolet marked playing cards with glasses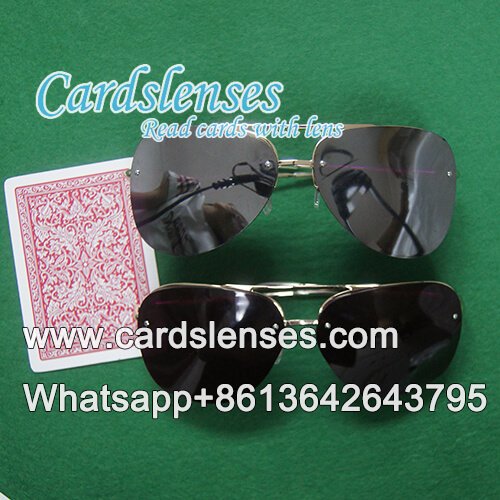 Price:Contact Us
Items:UV luminous ink sunglasses
Color:Black & White & Red & Brown
Material:Plastic & Metal
Life Span:over 2 years
Delivery Time:3-5 Working Days
Application:Blackjack, Omaha, Texas Holdem, Magic Shows
Get Price
Chat Now
Description
If you want to buy a top quality pair of UV marked cards glasses that see invisible ink, ultimate luminous ink UV invisible ink and glasses for luminous marked cards, invisible ink glasses poker, can be your best choice.
Processed with best sunglasses and sophisticated technology, the invisible ink glasses poker card reader is different from infrared ink glasses that see invisible ink for playing cards, the UV invisible ink pen with glasses equipped with built in UV invisible ink glasses filter already molded into the sunglasses lens, this ultraviolet invisible ink and glasses to read the ink can keep its appearance as same as original and no one can find any difference from it. Most importantly, user can utilize our magic ultraviolet invisible ink glasses to read the markings on the backs of invisible ink glasses poker clearly, no matter in what kinds of occasion.
Holding with our ultraviolet marked playing cards with glasses, you can make a good bet in all kinds of playing cards games.