Chip Tray Barcode Marked Cards Scanning Camera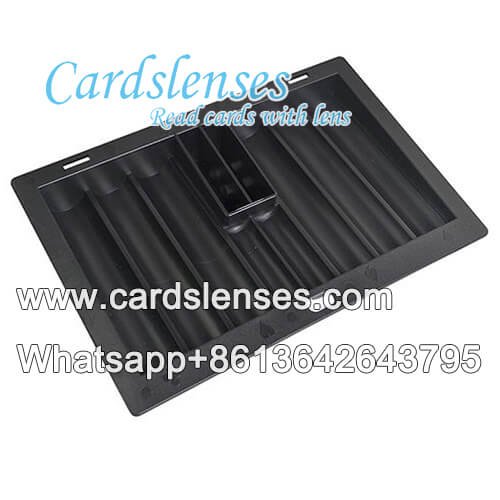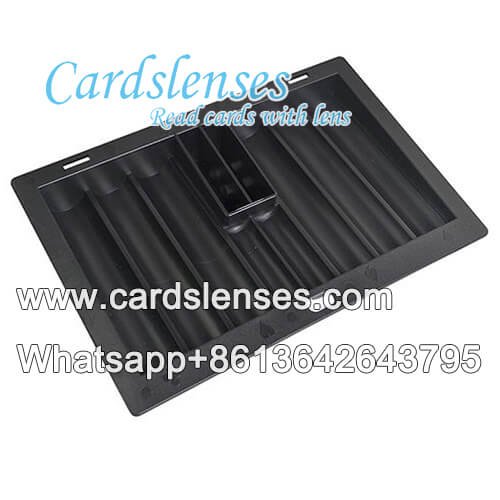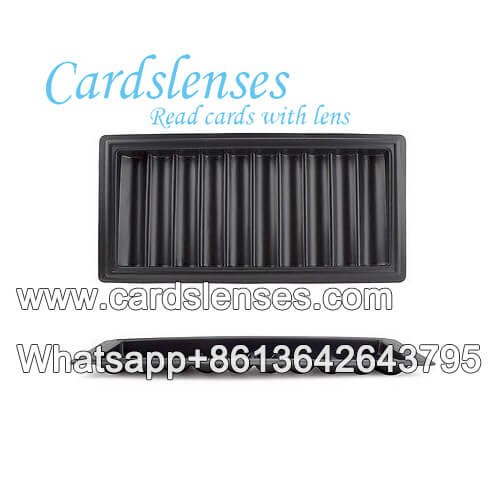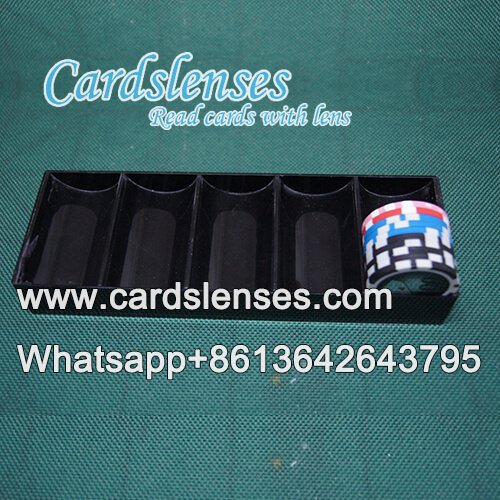 Price:Contact Us
Items:Auto-scanning marked cards reader
Color:Black
Material:ABS Plastic
Scanning Distance:8-15cm, 10-20cm, 20-40cm
Work With:Poker Analyzer, Barcode Marked Deck
Model:100 Chips, 350 Chips, 500 Chips
Get Price
Chat Now
Description
Poker chip tray barcode cards scanner looks the same as the normal chip trays but with great scanning camera lens to scan playing cards for the special poker cheating.
Usually these chip tray with scanner cameras are black ABS plastic ones which can make them come with the ordinary outward look. And people can't notice nor discover the secret of the mini camera lens installed.
How to use the chip tray barcode cards scanning camera?
To make great use of the chip tray scanner, people need to prepare the whole poker scanning system well, including the poker analyzer phone, the barcode marked cards as well as this scanner camera.
Among this system, the chip tray camera works to scan the barcode marked deck and send signal data to the phone analyzer that will finally report the game results to the users. Users can choose to get the game results through a spy earpiece or see the results directly from the phone screen.
Some one used to make inquiry that he wanted to buy the chip tray or watch scanner analyzer but didn't want any phone. That's funny, because the phone analyzer are the necessary part, as well as the barcode marked cards, and the chip tray or other items can just work as wireless cameras to scan the cards for phones. They must work as a whole system.
And for the poker chip tray cameras, you can choose it accorder to your own needs or customize your own one.
---
A. 500 Chips Tray Poker Scanning Camera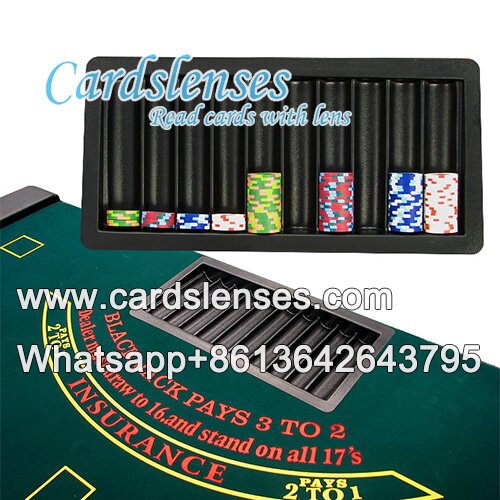 The 500 chips rack scanning camera can work very stably to scan the barcode marked cards for poker scanning system that can report users game results. This poker scanning camera is installed inside the black chip tray which will be installed in the poker table, which make the camera work well for the poker dealers.
---
B. 350 Chips Tray With HD Camera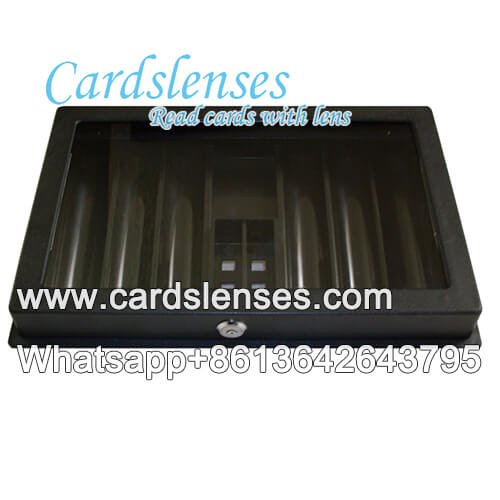 The 350 chips tray scanner with HD camera lens is improved from the first design poker cheating chip box camera. It scans the invisible barcode marks faster and more accurately. And what's more, you can choose it to install the camera to scan the marked decks on the poker table or in the dealer's hand.
---
C. 100 Chips Tray Case Cheating Scanner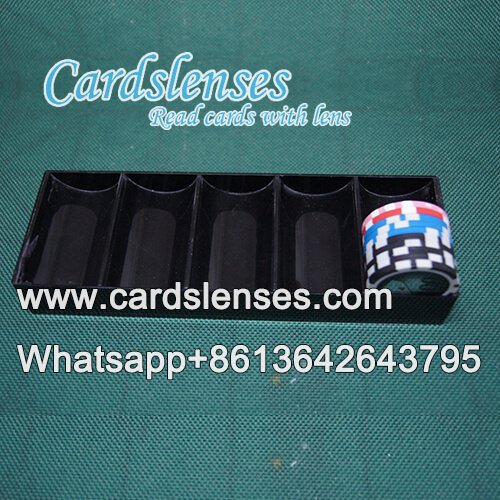 Being different to other sizes, this 100 chips tray can be white as well as the black ones for installing the poker scanning cameras, which might be more popular to the customers. And what is more, this small chips case with camera to scan the marked poker cards is more flexible to use in the poker rooms, rather than being installed in the poker table for the dealers.
We are professional in offering such poker cheating scheme, you can always get the most suitable one here. Just feel free to contact us for the chip tray scanner camera, high quality service and other products!
Video Demo