Wall Frame Painting IR Lens Gambling Cheating Devices for Invisible Cards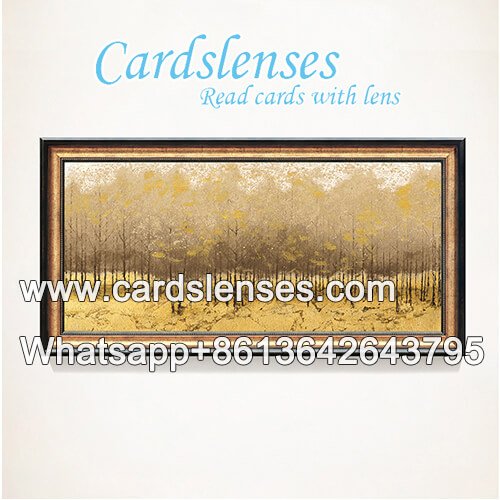 Price:Contact Us
Items:3D wall frame photo IR lens
Product:3D Painting IR Lens
Processed Manufacturer:GS company
Material:Plastic
Size:Customized
Scanning Distance:1-2m, 2.5-3.5m
Application:Poker games & Magical Shows
Delivery Time:2-5 Working Days
Get Price
Chat Now
Description
3D painting is not only can decorate your room, offering the visual enjoyment, but also can help you win in the poker game. How does it help you win your game? Let me take an example with 3D wall painting.
This 3D wall painting can be every painting you like, but there is one thing will not changed that is a IR zoom lens is hidden inside it. From the appearance of the painting, it just a normal 3D wall picture, but the shell of the picture was made of special material, so that the luminous marked cards camera can see through it to read the invisible ink marks.
As for the IR marked cards lens, it is used with IR marks playing cards and monitoring machine. If you work with your friend, then one of you can watch the monitoring video and tell the other one what playing cards on the poker table by interphone and eavesdrop earpiece.
This 3D wall painting infrared zoom lens has many advantages. For example, you can hand it on any room you like. It is really easy to take with. And you can change the focal length so that you no need to worry about the monitoring distance any more.