Barcode marking Copag 1546 luminous poker cheat cards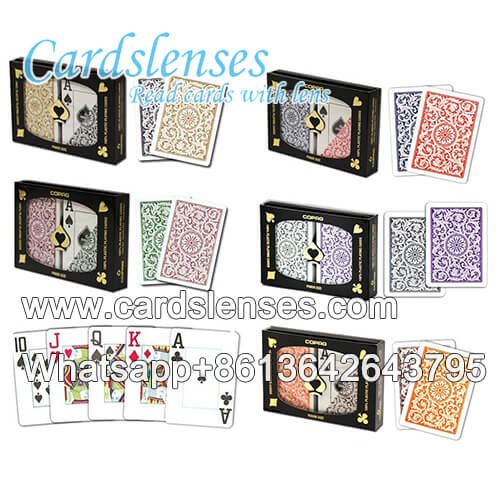 Price:Contact Us
Items:Copag edge barcode cards
Brand:Copag
Origin:Brazil
Color:Red / Blue, Gold / Black, Orange / Brown, Purple / Grey, Burgundy / Green
Material:
100% Plastic
Size:Poker Size / Brige Size
Index:Jumbo Index / Regular Index
Application:Poker Trick For Poker Analyzer
Delivery Time:
2-5 Working Days
Get Price
Chat Now
Description
How to make a perspective side marked deck? For back marked cards, we have some rough introduction before, now we introduce a new marking method, and it will never be found any flaws.
Generally, perspective side marked decks is processed with a normal poker playing cards. Now we want to tell you, in addition to using machine to print the marks on the playing cards, you still can mark the side marks by yourselves with your own rules, for example, you can use our invisible ink to mark with the short and long line to identify the suits and numbers of the playing cards.
Copag 1546 Poker size Regular index side marked cards is a good choice for many players, now you can make the side marked cards by yourselves, but you need more practice to avoid exposing the marks.
And you just need to use a invisible contact lens or camera to see your own marks. These marks are very hidden, only you can identify the marks, other can not recognize it or understand it. This method is very safety.