Infrared playing cards sunglasses cheating cards lenses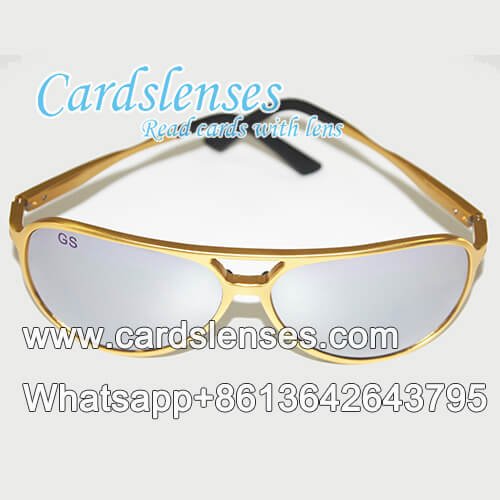 Price:Contact Us
Items:Infrared marked playing cards with glasses
Product Name:IR Sunglasses
Origin:GS Company
Available Color:silver/ Purple / Red /Green
Material:Plastic
Application:Poker Cheating Games
Supply Ability:1000 Pics a Month
Get Price
Chat Now
Description
In fact, quality is much more important than look, for example, the material of invisible ink glasses poker card reader is important than shape and color. In fact, a pair of good quality invisible ink marked cards glasses for sale including an attractive appearance and good infrared luminous ink filter and a certain degree of anti-impact performance.
Good quality luminous ink marked cards glasses means the customers can see the hidden information on the back of the invisible ink marked cards clearly, such as the luminous ink markings hidden on Royal marked playing cards with sunglasses, so that will not affect your judgment in the poker gambling. And an attractive appearance means you will enjoy to wearing it, and it looks good with your wearing style.
Holding the principle of the high quality and good looking, we promise to offer marked playing cards sunglasses for the customers who want to protect himself in the poker games.