High cycle life luminous marked cards contact lenses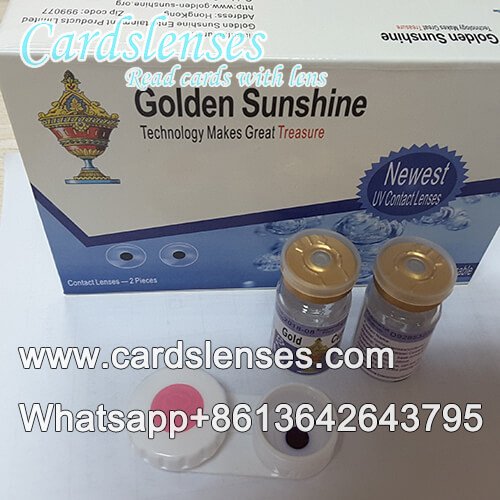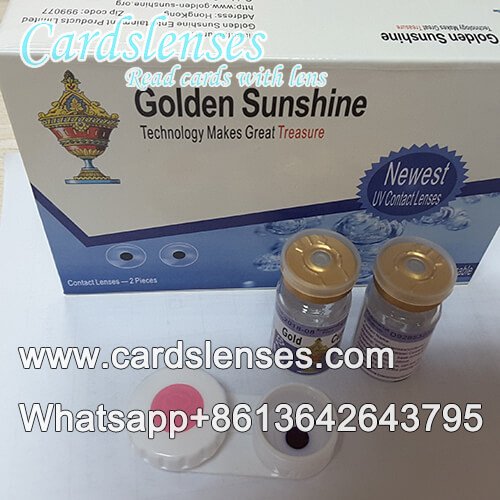 Price:Contact Us
Items:Infrared contact lenses
Product Name:IR Luminous Contact Lenses
Processed Manufacturer:GS company
Color:Transparent
Size:9mm, 7mm, 6mm, 5mm, 4mm
Life Span:1 years
Application:Poker games & Magical Shows
Get Price
Chat Now
Description
Do you want to make a perfect magic show before your friends or perform perfect in the poker game? Have you used invisible ink marked deck of cards? Do you want to know the suits and numbers of the cards when the poker cards facing down?
Here is an useful and mysterious method, that is to wear marked cards contact lenses. Luminous ink reader infrared contact lenses for sale can help you see the marks on the back of the UV and IR invisible ink marked cards perfectly clear.
Perhaps some infrared luminous ink contact lenses for playing cards user are worried that infrared vision luminous ink contact lenses will change the color of their eyes. Since the pupil dot diameter of human is small, small infrared perspective marked playing cards contact lenses will help you avoid all these anxiety, it will not change the eyes color of users and performs perfectly seeing the marks.
Our magic trick contact lenses for playing cards are with high oxygen-containing and water content, which ensures the comfort of wearing marked cards contact lenses, while the low quality poker cheating contact lenses will harm to your eyes.
As the marked cards reader, infrared contact lenses for marked playing cards could be your best partner in poker game or magic show.
Detail information:
Full diameter: 14.2mm
Life span: 1 year
Oxygen permeability coefficient: 7.0 DK