Fournier 2800 professional magic juce cards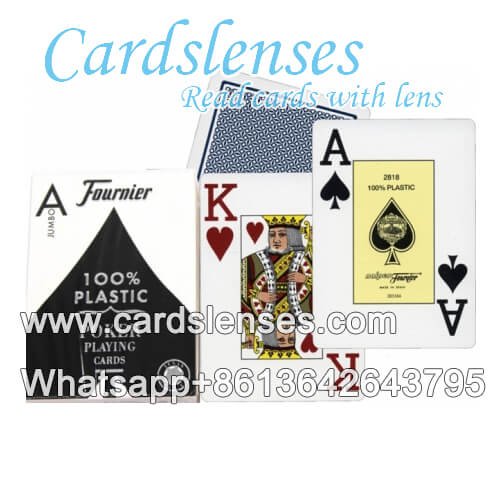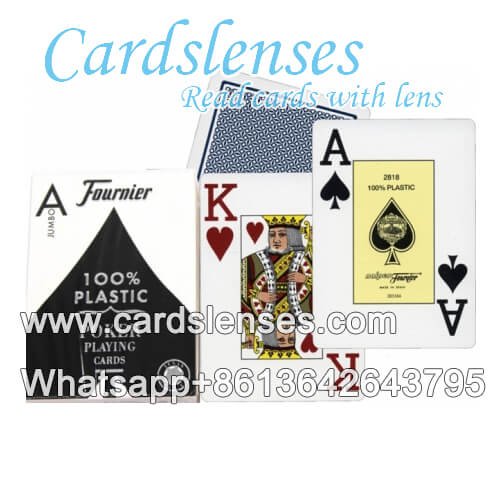 Price:Contact Us
Items:Fournier marked deck
Brand:Fournier
Origin:Spain
Color:Red / Blue
Get Price
Chat Now
Description
Success is not an accidental thing, successful people must have successful material features. You should always know that what you believe will be real and never doubt your instinct.
The most terrible two words in the world, one is seriousness, and another is perseverance. Serious people have always been demanding themselves to change, and dedicated people have always been determined to change the fate! Do you own these two features at the same time? Fournier 2800 marked cards have these two traits at the same time.
Fournier 2800 marked cards made by us are serious very good quality cards with invisible marks and those marks are luminous under our contact lenses and sunglasses for invisible marked cards. When you playing poker games, do you have your special view on the tactics or strategies? Have you ever try to use Fournier 2800 luminous marked cards at poker table? We are the marked cards pathfinder, if you want any marked cards of any brand, you can contact us. We can mark different cards with different patterns. Now it's your time to change your fate in poker field!
Video Demo