Copag Export Cheating Playing Cards Invisible Marked Ink Personalized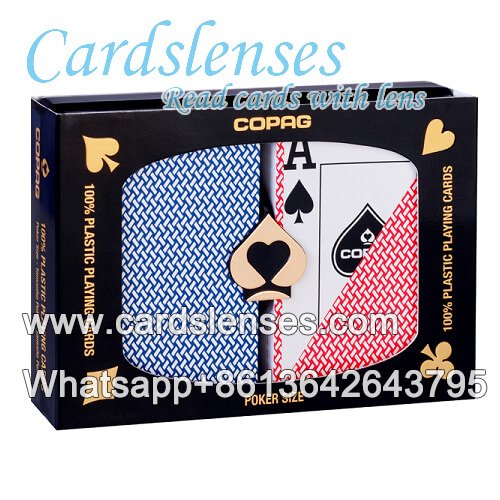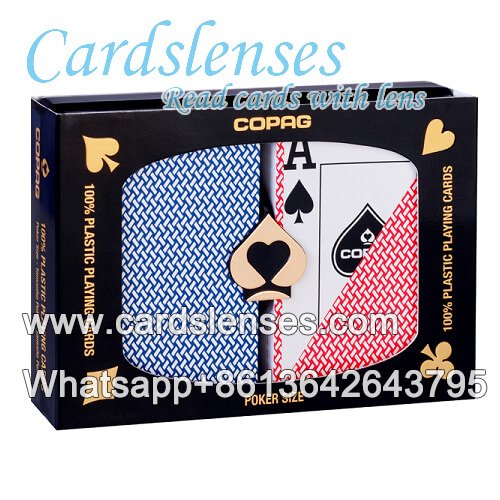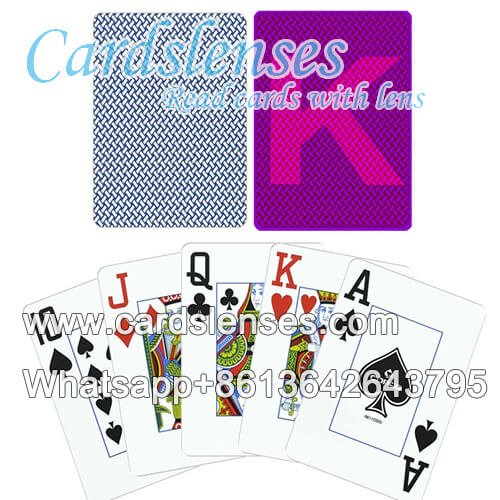 Price:Contact Us
Items:Copag best marked deck
Brand:Copag
Origin:Belgium
Color:Red / Black
Material:
100% Plastic
Size:Poker Size 2.5" X 3.5"
Application:
Magic Tricks / Home Playing
Get Price
Chat Now
Description
Copag Export is 100% plastic playing cards. It can last for years. Copag Export cards have the numbers and pips on four corners of the cards, this design make you easier to view it when it face down. Marked cards are the directly tools help you succeed in poker game.
In this world, some light is visible, some light is invisible. IR belongs to invisible light. Infrared also divided into near infrared and far infrared. Infrared can be applied to the poker marked cards, poker infrared camera. It can change the normal Copag Export cards to be Copag Export maked cards. It can be detected by infrared camera, so you can see the marked poker cards like see the face of playing cards.
IR lens has wide range of applications, it can be as IR corresponding to special purposes, it also can be used as a normal lens. In other words, according to different occasions, the special infrared camera can be flexibly used with normal infrared camera.
Near Infrared on the use of poker is very broad, and there are a lot of poker manufacturers have mastered this technique. The far-infrared can be applied to the one to one marked playing cards, others can not detect your card, only your own poker camera machine can detect your processed cards.