Aviator blue edges barcode cards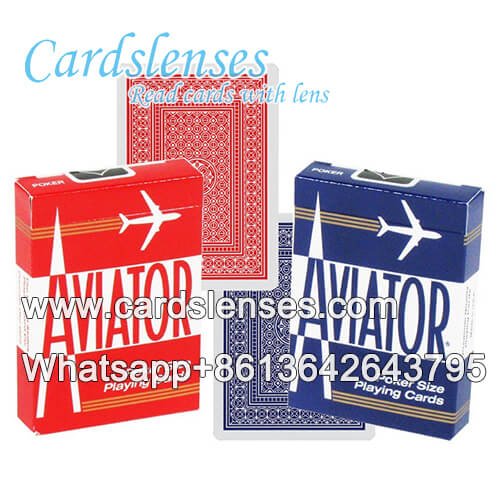 Price:Contact Us
Items:Aviator barcode juice cards
Brand:Aviator
Origin:USA
Color:Blue
Material:
Paper
Marking:
Barcode
Size:Jumbo Size / Regular Index
Application:
Magic Trick / Poker Games
Get Price
Chat Now
Description
A barcode deck exist with their own reasons, with the development of gamble and in poker games, poker cards always needed no matter in bars or in shows. Barcode deck was created originally used for magic cheating, then how to use marked deck in life to make fun of or fool others?
Firstly, you should choose a good quality barcode marked deck, which would make you feel good when using. For the barcode marked deck by GS, Aviator playing blue cards with barcodes will be a nice choice, a deck of Aviator contains 52 cards and two jokers, a blue deck of Aviator cards can be marked with secret barcodes on the edges of each card, they are jumbo index and plastic coated paper material cards. Secondly, do not forget to buy a scanning camera as well, for the barcode on Aviator blue cards are complicated and secret, you can not recognize them at all! So you also need the help of a scanning camera when you have a deck of Aviator barcode cards.
We also have blue Aviator barcode decks for sale, but do remember that using marked cards to cheat in casino is forbidden, please use your poker devices abiding to local laws.