Wall speaker zoom lens IR3 camera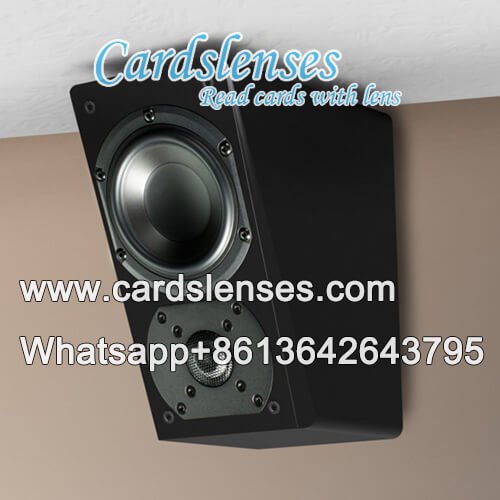 Price:Contact Us
Items:Wall mounted speaker infrared camera
Product:Wall Speaker IR3 Camera
Material:Plastic
Color:Black
Scanning Distance:2-3m, 3-5m
Application:Baccarat, Texas Holdem, Omaha & Magic Tricks
Deliver Time:2-3 working days
Get Price
Chat Now
Description
Except for playing music, what can a wall speaker do? After processed by us, the wall speaker can tell you when should raise, all-in and fold. In other words, you surely can win in Texas Holdem and other poker game.
What we do to this wall speaker that it can help you win your game?
At first, we use some special material to treat with its shell so that the infrared playing cards camera can see through the case to read your playing cards. Then, install a IR zoom lens camera and a signal transmitter inside it. Zoom lens poker camera is really convenient, especially when you use it in a big poker room. It's rotatable in 360 degree and you can see all the poker table in room.
How to use this sound box marked deck camera?
You need to connect the IR camera with its monitor machine so that you can see the hidden marks playing cards. You play game while your partner tells you when to fold and re-raise.
And normally, most of the poker player will know about infrared juice cards varying degrees.