One to one infrared ink poker cards earpiece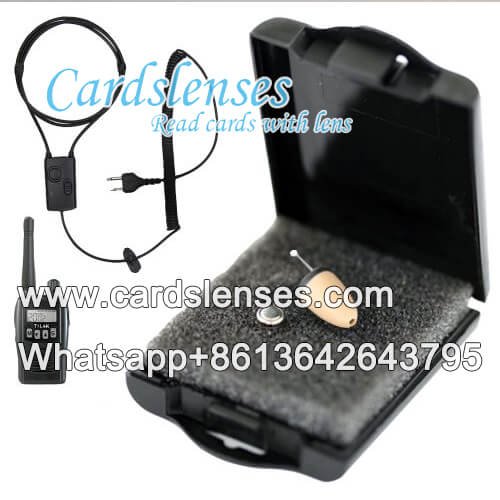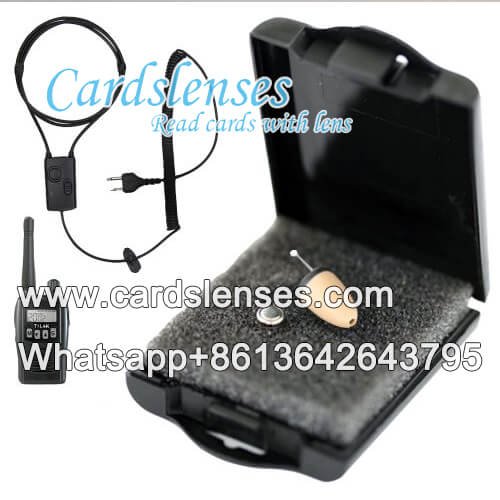 Price:Contact Us
Items:Infrared Ink Marked Cards Earpiece
Product:Infrared Earpiece
Material:Plastic
Color:Skin
Application:Casino Games & Magic Tricks
Deliver Time:2-3 working days
Supply Ability:1500 Each Per Month
Get Price
Chat Now
Description
One to one infrared marked cards earpiece is specialized for luminous marked cards camera, to hear the results from your friend after he is watching the monitor image.
Tiny shape is needed for this one to one earpiece. And to make sure customer can wear it comfortably, we make it in cone shape to more suitable for our ear hole.
This one to one spy earpiece, as you can guess from its name, it is corresponding with its own infrared playing cards camera. It was designed for solving the problem of revealing your secrete. For example, if there is some one use luminous marked cards earpiece like you, he can receive the signal from your friend. It means he can see the invisible ink marked cards as well. And one to one infrared marked deck earpiece perfectly solves this problem.