GS magnet earpiece poker cheating tools for infrared poker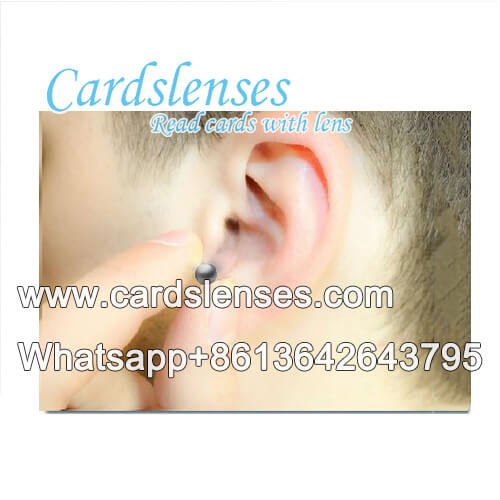 Price:Contact Us
Items:Infrared Ink Marked Cards Earpiece
Product Name:Magnet Earpieces
Origin:China
Material:Magnet
Available Color:Black
Receiving Distance:1-2m
Application:Poker Games & Magic Shows
Life Span:Over 2 years
Get Price
Chat Now
Description
Magnet marking playing cards earpiece can match all the invisible ink marked cards analyzer. It no needs using battery or signal receiver.
The using secret of this magnet marked cards earpiece is magnetic field. After you put magnet earpiece into your ear, then turn on the electricity necklace, the place around it will generate a magnetic field, and once poker hand analyzer report game result or your partner inform you by poker walkie-talkie, this magnet will shake and therefore, you get your game result.
With this marking cards magnet earpiece, on one can getting the game result by using same frequency.