Poker cheating tools YT 468 wireless poker two way radio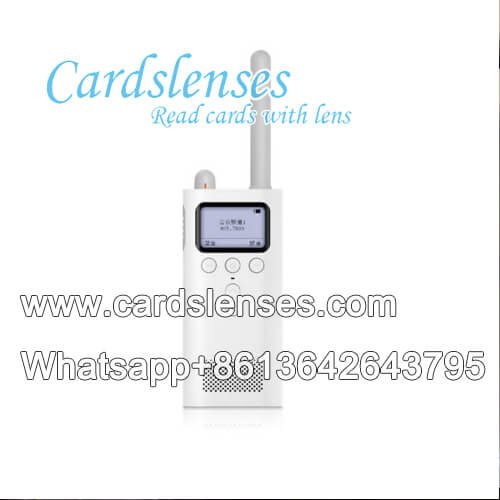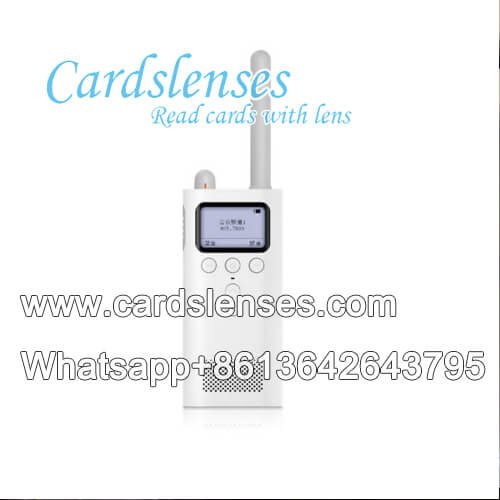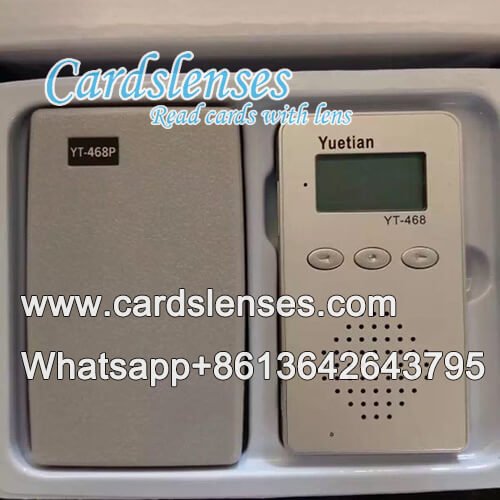 Price:Contact Us
Items:Marked cards walkie talkie
Brand:YT 468 Analyzer Walkie-talkie
Origin:GS Company
Available Color:White & Gold
Material:Plastic
Working Hour:10 hours
Receiving Distance:1- 50m
Get Price
Chat Now
Description
YT 468 poker hand analyzer walkie-talkie is a poker cards tricks device, working with IR ink marked cards earpiece to receiving analyzing results.
The transmission distance of this YT 468 marked cards walkie-talkie is 50 meters.
As long as the signal receiver is within 50 meters from the playing cards walkie-talkie, the transmission voice is clear and stable. Furthermore, you can choose different channel to connect the spy earpiece.
Both of the marked deck walkie-talkie and transmission receiver can be used 10 hours at one time, under the circumstance of fully charged.