Black Box Poker Cheat Camera Lens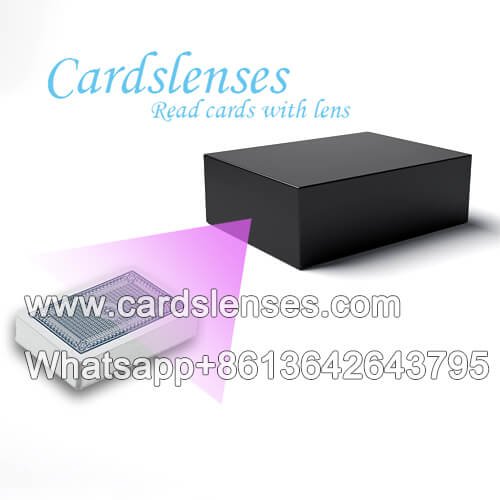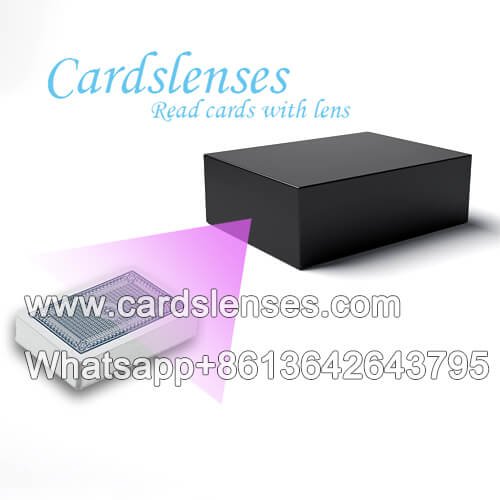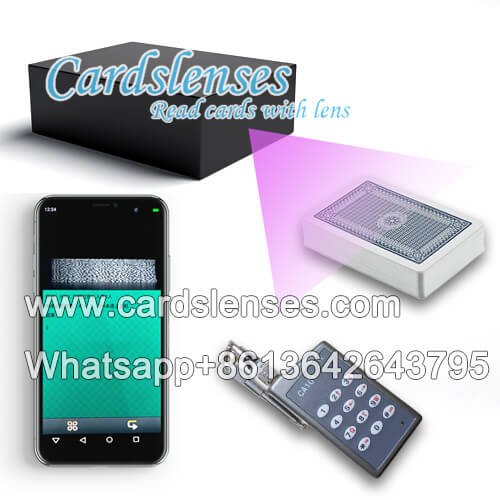 Price:Contact Us
Items:Long scanning distance barcode lens
Lens:Auto-Focus Long Distance Lens
Detected Marks:Barcode Markings
Scanning Distance:2.2-2.8m
Power Supply:Electrical Outlets & Receptacles
Delivery Time:5-8 Working Days
Application:Omaha & Texas Holdem, Poker Room
Get Price
Chat Now
Description
If you are looking for a powerful and discreet device to help you win at poker games, you should check out this new black box camera. It also has some amazing features that make it more beneficial and reliable for players. Let's take a look at what this black box poker camera can do for you.
Auto-focus & Long distance Poker Camera
The black box camera can scan the barcode marked deck from a distance of about 2.2m to 2.8m, which is much longer than other poker cameras. This means that you can place the camera in a hidden position, such as behind a wall clock, a painting frame, or a speaker, and it can still catch the card's data clearly and accurately. You don't need to worry about the camera being exposed or blocked by other objects.
It has an auto-focus function that can adjust the focus automatically according to the distance and position of the marked card deck. This ensures that the camera can scan the cards in different positions, such as when the cards are held in hand, placed on the table, or moved around 20-30 cm above the table. You don't need to deliberately adjust the position or angle of the cards, which can save you time and trouble. Just hold the cards in hand and deal them as usual. This makes the cheating more natural and undetectable.
No Need to Put a Poker Analyzer Phone on the Table
Another great feature of this black box camera is that it does not require any other cheating device items on the poker table, such as a poker analyzer phone or remote control. Just connect them in advance and put them in your pocket or somewhere else.
The camera can transmit the scanned data to a mini earpiece that you can wear secretly. You can receive the winning hand number without anyone noticing.
This makes cheating more convenient and safe, as you do not need to worry about being exposed by other players or cameras. You can just focus on your game and win easily.
Right for Long-Term Use in Poker Rooms
The black box camera can be directly connected to the power outlet instead of using batteries or charging it. So you can just enjoy the game as long as you want, and no need to worry about the power running out.
This camera is ideal for poker rooms where you can install it as decoration or a normal item. The camera looks like a normal black box and blends in with the environment. For example, it can be retrofitted to a picture frame with black areas. Even if others notice it, they won't know it's a poker scanner camera that can scan the barcode marked decks for a poker analyzer to report the winning hands so well.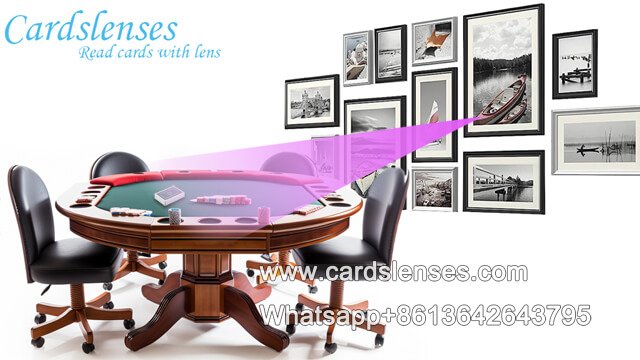 Order Now and Get a Special Offer
If you want this black box poker cheat camera lens, you should contact us first. And we have a special offer: if you buy one black box camera, you will get one deck of marked cards at a discounted price. This is a limited-time offer, so don't miss this chance to get this amazing device to change your luck. Contact us now and place your order today!