YT-K1 Walkie-Talkie Poker Cheating Tools for Poker Analyzer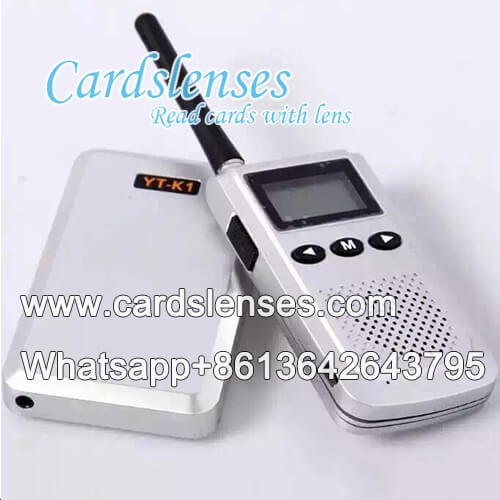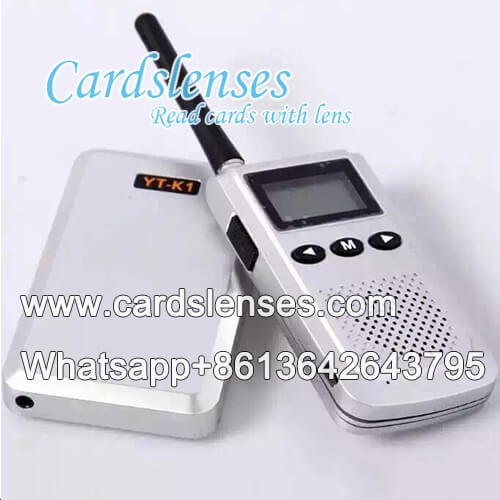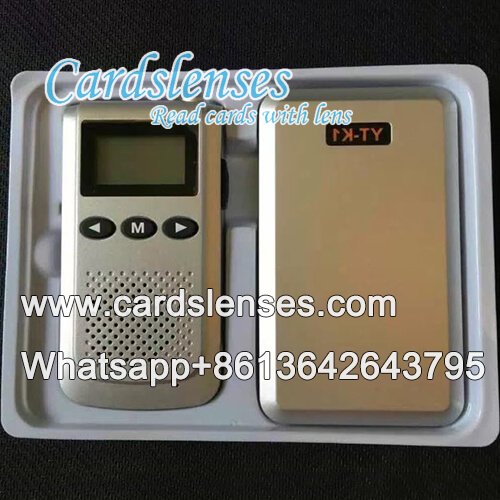 Price:Contact Us
Items:Marked cards walkie talkie
BrandYT-K1 Walkie Talkie
Origin:China
Available Color:Gold & White
Receiving Distance:0-1km
Application:Casino Poker Games& Magic Shows
Deliver Time:3-5 working days
Get Price
Chat Now
Description
If you use poker scanner analyzer, there must have poker predictor walkie-talkie. YT-K1 is one of these poker spy walkie-talkie.
This analyzer interphone is charging with cable. Once it is fully charged, it can use for 10 hours, just as like as the marked cards earpiece.
The working distance between the interphone and signal receiver is about 50 meters, while receiver and spy earpiece is 10 meters. To make sure you can hear the information clearly, do not over the working distance. Moreover, if you think there is other signal disturb, you can change the channel of this marked cards analyzer walkie-talkie.