PK King S708 Poker Analyzer For Cards Trick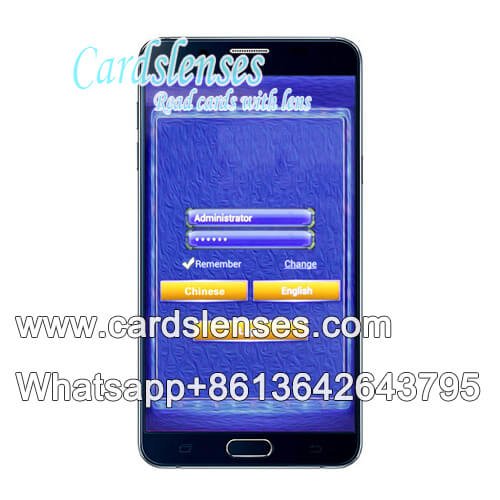 Price:Contact Us
Items:PK King Scanning Analyzer
Brand:PK King S708
Color:Black / White
Material:Plastic
Scanning Distance:10-20cm, 20-30cm, 30cm-40cm
Delivery Time:2-5 Working Days
Application:Poker Games / Magic Shows
Get Price
Chat Now
Description
Poker analyzer device are used for predicting the poker card game result, and just same as the regular cell phone such as iPhone, Samsung, Nokia, Huawei (WAHWAY) and MI-ONE Plus, they need to update constantly and launch a new type to meet customer's need. PK King series poker hand analyzer also improved, The PK King S708 poker analyzer software is the newest model of them.
Characteristics Of PK King S708 Poker Analyzer System
1. Poker Analyzer With The Long Scanning Range Built-In Poker Camera Scanner
Before PK King S708 poker analyzer system is developed, if you need to have a scanner to scan the barcode marked cards for far distance, you need to customize an external poker camera to help. But now, only 1 PK King S708 poker hand analyzer is OK, because it has dual-scanner for barcode playing cards installed inside, the scanning range of it is within 20cm-80cm, a big scanning range, no any playing cards analyzer device can have such long scanning range!
2. Poker Hand Analyzer Can Match For 5 Different Playing Card Games At 1 Device
If you have ever used Texas Holdem and Omaha scanner system, you will now that 1 poker analyzer software support 3 different poker games maximally. But now, the PK King S708 can support 5 card games! Almost double of the regular one!
3. Diversified Result Prompt Function Of Playing Cards Analyzer
by vibrator. The vibrator connects to PK King S708 by Bluetooth function, after connecting, if the 3th vibrator and 4th vibrator is vibrating in the game, they means the 3th hand is the best winner cards, the 4th hand is the second winner cards.
show with image. There are time mode and Iwatch to show the result with different numbers. For example, the second number of minutes of the time show is 5, the second number of seconds of the time show is 1, they means the 5th hand of cards if the best one, the 1th hand of cards follows. Besides, the Iwatch of the PK King S708 also can show the result by vibrating.
by mini earpiece. PK King S708 poker analyzer system can match with common mini earpiece and one-to-one Bluetooth mini earpiece. With these function, you no need to do anything, you can hear the poker winner in secret. If you want to turn down or up the sound volume, you can set it in the software surface.
4. Other Basic Functions of Poker Odds Calculator
Remote control. If you want to turn on/off the poker camera or change the number of players in the game, just press the remote control and all can be set as you want.
Phone function, with the SIM cards, you can use the PK King S708 poker winner predictor to make a phone call or send message as a regular phone.
Wi-Fi function. Same as regular call phone, if you open and connect the Wi-Fi function, you can surf the internet with PK King S708 poker analyzer system.
Rechargeable. When the PK King S708 is about to running out of the power, you can charger it with USB data cable, and also can replace another standby battery.
1 set of PK King S708 poker hand analyzer system includes:
PK King S708 poker analyzer.
Remote control
Iwatch
1 mini earpiece
2 rechargeable batteries
Video Demo