Phone Case Hard Ring Poker Hole Cards Camera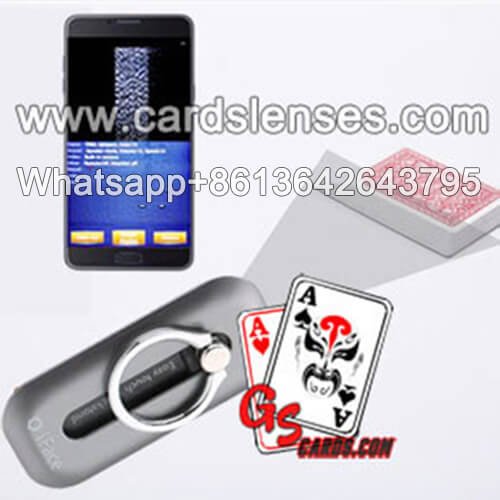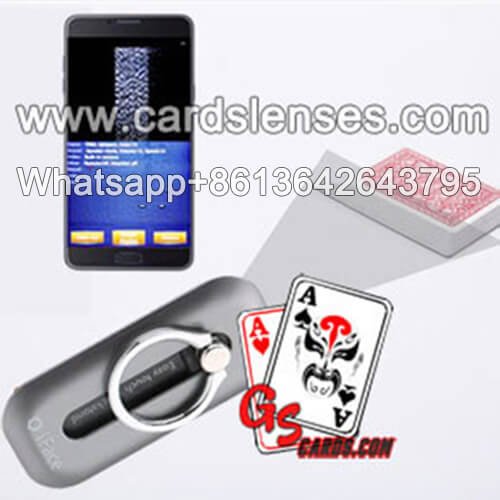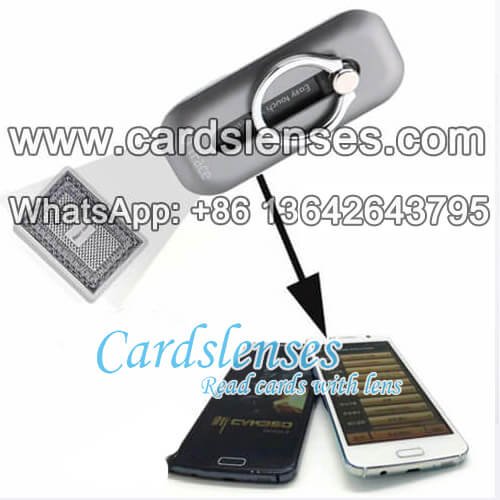 Price:Contact Us
Items:Smart phone barcode cards scanner
Color:Silver / Gold
Material:
Plastic & Mental
Scanning Distance8-15cm, 10-20cm, 20-40cm, 40-60cm, 60-80cm
Delivery Time:2-5 Working Days
Application:
Poker Trick, Magic Show , Friends Gathering
Get Price
Chat Now
Description
Phone Case Hard Ring barcode playing card scanner camera is a newly developed playing card scanning camera, it can work with CVK600 poker analyzer, AKK A2 poker Omaha calculator system and others types of playing card analyzer. In a word, this Cell Phone Finger Ring Holder poker hole card camera can be matched with all types of Texas Holdem and Omaha poker scanning system in the current market.
The design of this Stand Phone Ring 360 Rotation poker card camera is same as a regular Finger Ring Grip for iPhone, it can be attached to your cell phone freely, no matter what brand your phone is. The Cell Phone Stand Tablet Cradle poker cheat card scanner equipped with an automatic switch which makes its power is more durable.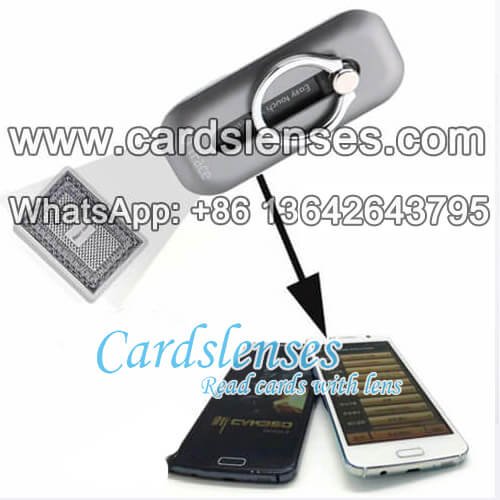 Poker Card Scanner Tools / Raw Materials
1 Cell Phone Finger Ring Holder, 2 batteries
1 Double-sided adhesive for fixing usage, 1 universal charger
Playing Cards Scanning Camera Using Method / Step
Cell Phone Stand Tablet Cradle poker camera 360, can be attached to all types and brands of mobile phone; it outfits with 2 rechargeable lithium batteries to run as a standby, the equipped automatic power switch enables the batteries works for a longer time.
Regarding the connection problem, this Phone Case Hard Ring poker camera scanner can work cooperatively with CVK 350 poker analyzer, CVK600 playing cards scanning system, AKK poker hand analyzer, PK King poker odds calculator, poker analyzer iPhone 8 Plus as well as Samsung Texas Holdem scanner system to check your bets. The design of Finger Ring Grip poker scanner camera is very exquisite and easy to control.
The Cell Universal Smartphone Ring Holder poker scanning camera is an integrated machine which has no any trepanning on the edge, the poker camera lens features high stealthiness, it won't be exposed no matter how you shack it. Furthermore, the playing cards camera is made of incomparable HD poker camera lens to ensure the ultrafast speed for reading barcode marked poker cards. Both performance and configuration are remarkable.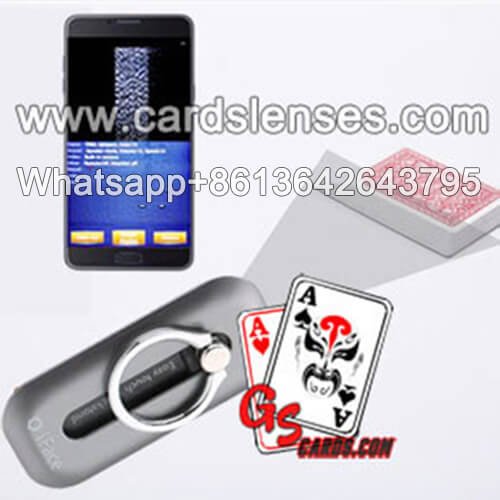 Special Precautions For Poker Hold Card Scanner
Please fully charge the battery before using; the universal charger is equipped by the user.
Adopted buckle settings, please don't forcibly remove it with your hands.
Video Demo