Contact lenses marked cards Dal Negro Treviso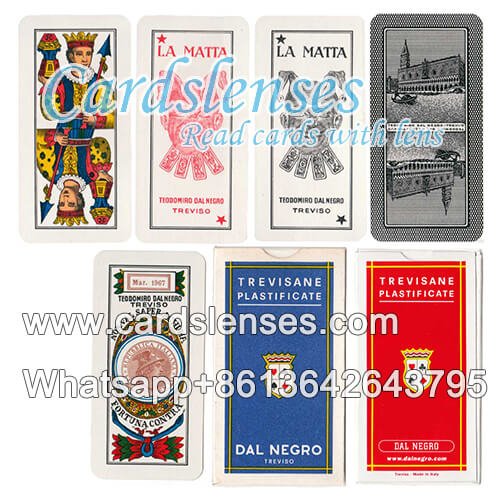 Dal Negro Treviso contact lenses marked cards playing cards cheating device in China are made of normal playing cards and professional invisible ink, cooperating with our professional marked playing cards contact lenses, you can see the suits and numbers clear. With the advanced technology and invisible material, Dal Negro Treviso magic marked c ards can be finely marked, it can assist you to win the game, and with strong hidden at the same time.
Dal Negro Treviso juice marked deck are made of 100% PVC plastic, are extremely durable and washable, enjoying high reputation all over the world. Each deck contains 2 jokers and 52 cards. Dal Negro Treviso contact lenses marked playing cards are available two different designs currently, the red deck and blue deck.
Description:
Standard index
Poker size
100 hundred plastic
Red and blue set
Made in Italy
Share This