Copag 1546 Jumbo Index luminous marked deck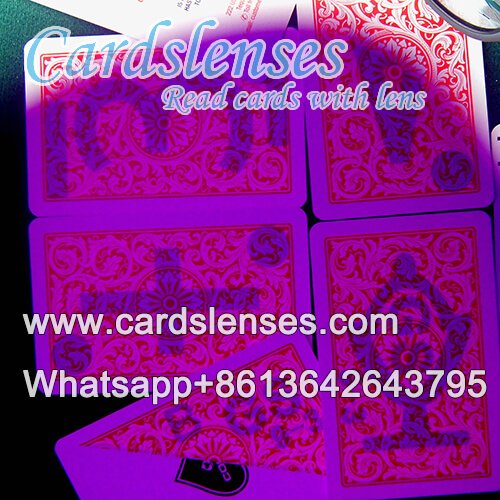 Copag cards are made of 100% all plastic, have high international quality and long durability. Copag cards are washable, waterproof and fade resistant. Our company are specializing in marking cards for more than ten years. We marked the normal playing cards with perspective invisible ink, only can be seen through by our perspective contact lenses.
Our marked Copag 100% plastic 1546 Bridge Size Jumbo Index double deck are packed with a hard black plastic box. Each set includes 52 cards, 2 jokers and a guarantee card.
Description:
Decks: 2
Index: jumbo index
Material: 100% plastic
Color on the back: black and golden
Cards size: bridge size, 88.5mm*56.5mm
Share This