Folding octagon poker cards game table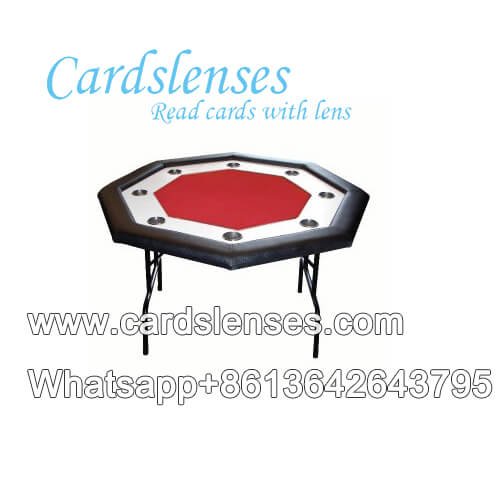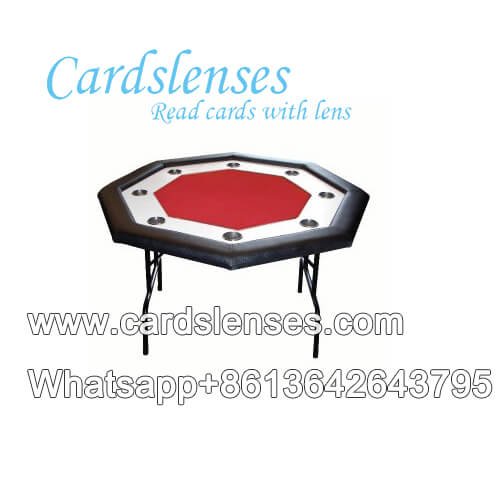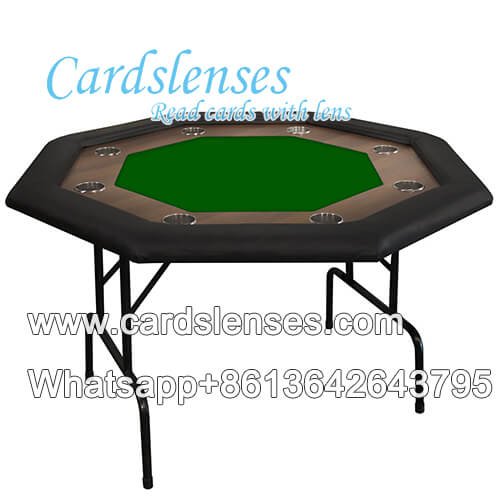 Price:Contact Us
Items:Perspective Playing Cards Table
Color:Green/ Red
Material:Wood
Table Size:48*48 inches
Delivery Time:3-5 Working Days
Application:Texas Holdem Poker & Blackjack Games
Get Price
Chat Now
Description
Folding style octagon poker table for 8 players is a poker table for blackjack, Texas Holdem game. For most of poker players, it is hard to find place or room to keep the poker table. It would be more convenient having a folding style poker table for it can be rolled in and out of slim spaces to quickly set up or tear down your playing area. You still can use barcode marked cards and far IR poker camera with this folding octagon poker table.
Details of Octagon Poker Table:
-8 Player Position Poker Table Top, Table Size: 48" x 48"
-1/2" wood covered with a professional style velvet felt to offer hours of comfort
-2 in 1 for Texas Holdem Poker & Blackjack Games
-Table Top Fold into 4 sections, Come with chips and cup holder, 1 for each position.
-Folding the table reduces the size for easy storage in a closet or under a bed, and fit in car trunk for easy transport.
One more important thing, we can customize the color and patterns of the table cloth according to your request.