Da Vinci Cheating Marked Cards for Contact Lenses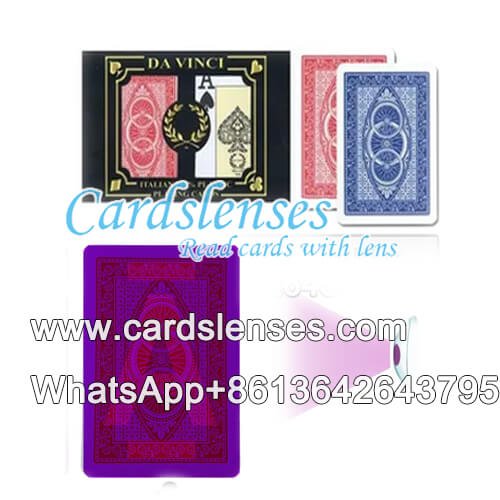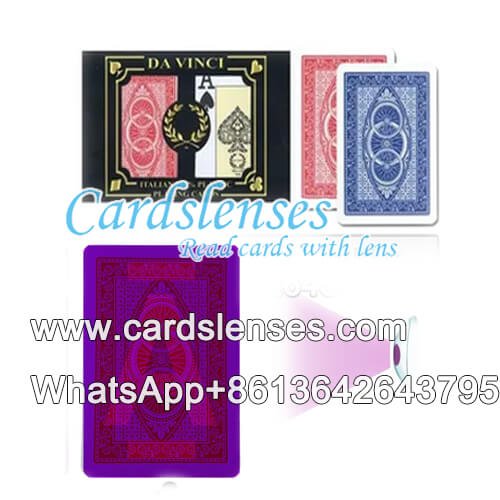 Price:Contact Us
Items:Da Vinci Route marked cards magic
Origin:Italy
Color:red & blue
Size:poker size / bridge size
Face:2PIP regular index / jumbo index
Material:100% plastic
Contents:52 cards + 2 jokers + 1 guarantee card
Application:poker trick, magic show, home playing, friends gathering
Get Price
Chat Now
Description
Da Vinci playing cards are considered as one of the finest cards in the world because of their high quality. They are plastic cards and they even last longer than Copag and Fournier playing cards. They are durable and washable. When finding the cards are dirty, you can use a damp tissue to wipe them. They won't be dissolved by water.
We processed Da Vinci poker cards by invisible ink so that the marks can not be detected by our naked eyes. These processed cheating cards don't look any different with ordinary Da Vinci playing cards. We can't see the luminous marks on Da Vinci marked cards unless we wear infrared contact lenses.
When you decide to use Da Vinci marked cards, you are approaching to be a winner in poker gambling.
Related Links
Share This
Related Items