CVK 911 playing cards Bluetooth earpiece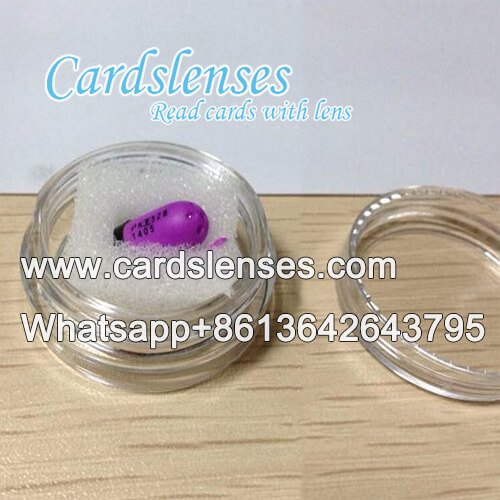 Price:Contact Us
Items:Infrared Ink Marked Cards Earpiece
Brand:CVK 911
Color:Gold
Receiving Distance:2-3m, 3-4m, 5-6m, 7-8m, 9-10m
Material:
Plastic
Delivery Time:3-5 Working Days
Supply Ability:1500 Pics Per Month
Get Price
Chat Now
Description
CVK 911 one to one spy earpiece is a new arrival called cards earpiece. A set of CVK 911 contains a signal receiver and a spy playing cards earpiece.
Compare with other invisible marked cards earpiece, this CVK 911 has 5 advantages.
1. Its frequency is connected with signal receiver.
2. Multi-frequency design.
3. The transmission distance is enhanced to 10 meters.
4. Bluetooth is another connects way.
5. No need to buy a set of it if you lost one of them.