COK Poker Analyzer Huawei Phone Model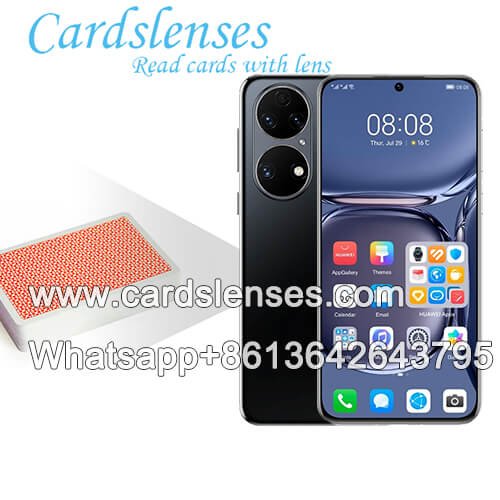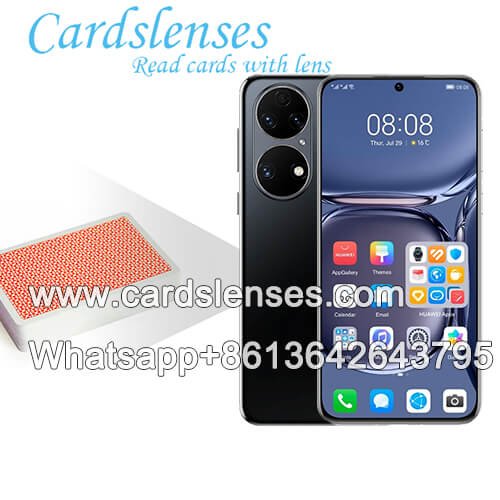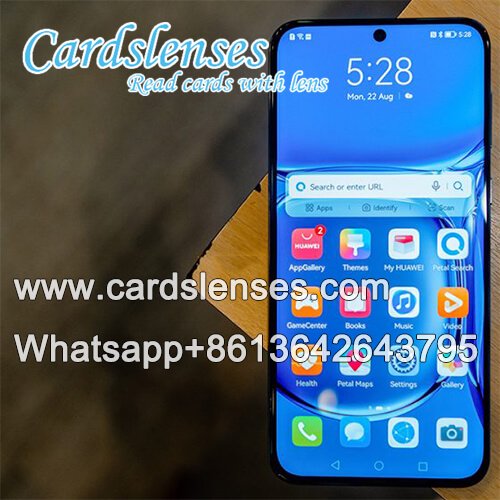 Price:Contact Us
Items:Texas Scanning System
Analyzer Brand:COK
Phone Model:Huawei P50
Scanning Distance:25-45cm
Battety:Long-lasting & replaceable battery
Delivery Time:2-5 Working Days
Games:Personalized settings for any 3 games, Omaha, Texas Holdem and so on
Get Price
Chat Now
Description
The COK phone poker analyzer is a novel brand and model designed to operate with barcode marked decks during poker games. Although not as widespread as the AKK brand poker analyzers, the COK poker analyzer holds its own, offering a unique and efficient alternative.
New Look Poker Analyzer Phone
A distinctive feature of the COK poker analyzer is its unique cover that replicates the appearance of the new Huawei P50 smartphone. This innovative design allows users to employ the device discreetly and adds an extra layer of security. Unlike other poker analyzers that predominantly use iPhone covers, the COK scanner analyzer stands out due to its unique Huawei P50 cover, allowing users to partake in poker games without arousing suspicion.
Advanced Scanning Technology for Rapid Results
Equipped with the most recent scanning technology, the COK poker analyzer's camera lens is designed to scan and analyze barcode marked cards quickly and efficiently. It collects the necessary data for the analyzer, promptly reporting the results, such as the best hands, to the user within a second. This rapid data processing and reporting significantly enhance the gaming experience, providing a competitive edge to the users.
Customizable Settings for Various Poker Games
Another advantage of the COK poker analyzer is its versatility. Users can set personalized settings for any three games, including popular ones like 4-card Omaha, 5-card Omaha and 7-card Texas poker. This feature makes the COK analyzer a versatile tool for players who enjoy different poker games.
High Compatibility with Marked Cards
The COK poker analyzer boasts high compatibility with a wide range of barcode marked cards. Whether you're playing with poker size or bridge size cards with different materials, the analyzer's advanced scanning technology can quickly and accurately scan the barcode marked decks, providing you with critical data to improve your game strategy. This compatibility feature makes the COK poker analyzer not just a versatile poker cheating tool, but also a highly adaptable one, capable of meeting the diverse needs of poker players worldwide.
Long-lasting, Replaceable Battery for Extended Play
The COK poker scanner analyzer also addresses the common issue of battery life. With this device, users have the freedom to replace the batteries as needed, allowing for extended playtime. This feature ensures that your poker games can continue for as long as you desire without worrying about your device dying.
Conclusion
In conclusion, the COK poker analyzer is a new brand that offers a unique and effective solution for poker players looking to enhance their gameplay with marked cards. Its special features, such as the Huawei P50 cover, advanced scanning technology, customizable settings, and replaceable batteries, coupled with its high compatibility with marked cards, position it as a worthy contender in the market.
If you are interested in purchasing this innovative poker analyzer or would like to get a quote on pricing, please feel free to contact us today to find out more about our competitive offers and discounts. We also have a range of other poker analyzer models you can view on our Cardslenses Store. These excellent products could give you the strategic advantage needed to excel at poker.