Bee Jumbo Index Marked Cards Poker for Gambling Cheating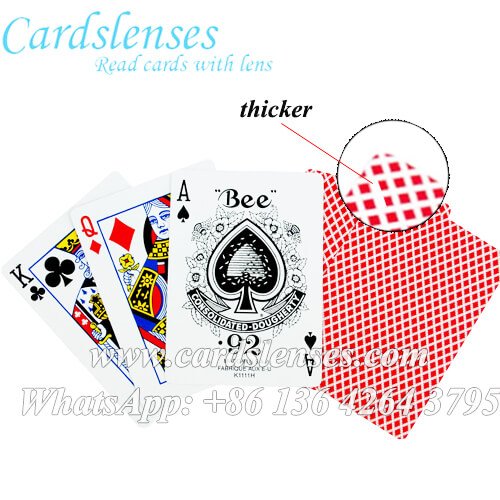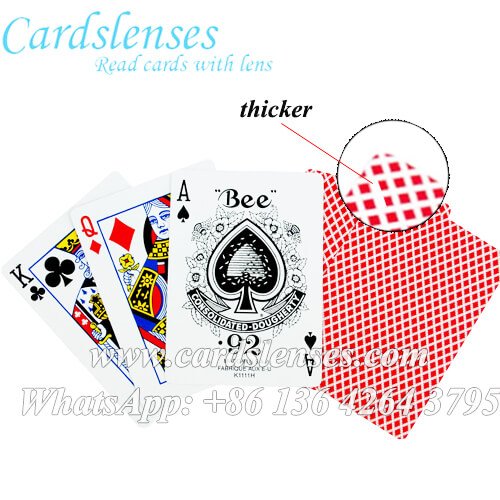 Price:Contact Us
Items:Bee luminous marked cards
Origin:USA
Color:red & blue
Size:poker size (63*88mm)
Face:2PIP jumbo index
Material:plastic coated paper material
Contents:55 cards (including 2 jokers and 1 guarantee cards)
Application:poker trick, magic show, home entertainment
Get Price
Chat Now
Description
Bee playing cards are favored by many leading casinos because of their high quality. And Bee jumbo index playing cards are favored by poker players. Their typical borderless diamond backs give players a professional impression. Although their material is plastic coated paper, it still have soft feel like paper poker cards.
On market, there are a great number of marked cards that are marked by invisible ink. These special poker decks can't be detected by our naked eyes. They need to use other auxiliary cheating devices, such as infrared contact lenses, poker scanner, poker analyzer and so on.
If you don't want to use other cheating devices, we supply some marked cards which can directly be seen by naked eyes. These cards are not processed by invisible ink. We use special technique to make some slight changes on the back pattern of the playing cards. We can mark Bee jumbo index playing cards with hieroglyphics. We add a small hieroglyphic on the back. You can know the poker card value by observing this hieroglyphic.
We can also customize your own visible Bee jumbo index marked cards poker if you don't want the same marks with others.