Wristwatch edge poker cheating devices barcode cards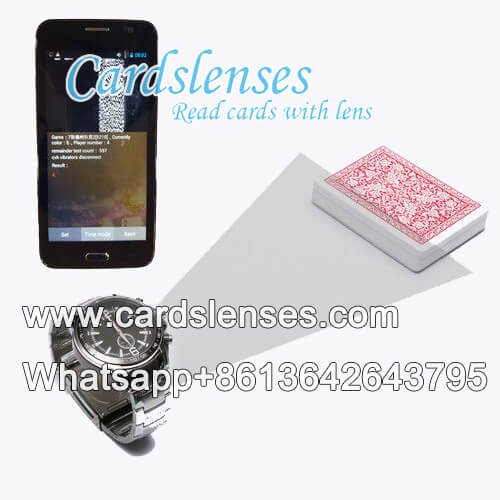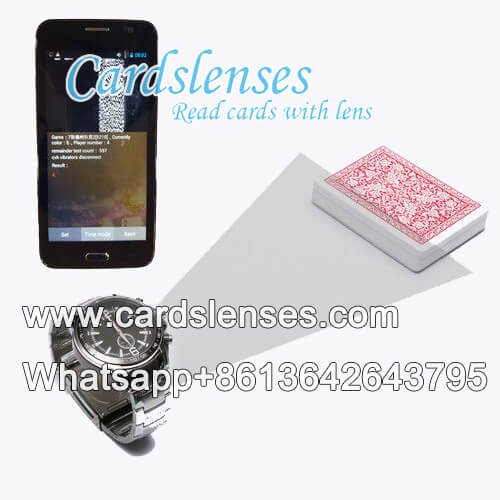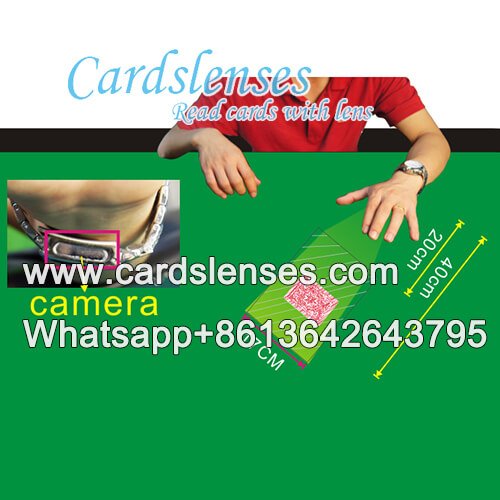 Price:Contact Us
Items:Cards tricks watch barcode poker lens
Color:Black
Material:
Plastic
Scanning Distance:8-15cm, 10-20cm
Frequency:AKK & CVK & PK
Delivery Time:2-5 Working Days
Application:
Poker Trick, Magic Show, Home Playing, Friends Gathering
Get Price
Chat Now
Description
If you enjoy the exciting feeling and you also want to score a success in poker game, we can help you by this wristwatch marked deck inspector.
Take actual use into consideration, we set up the marked deck inspector into the mechanical watches, so the wristwatch not only can scan the barcode marked deck in cards cheating, but also can tell you the time accurately. And because the space of the wristwatch is not so big, so, at the same time, the battery supporting the marked cards scanning camera is small. So, its operating time is about 3 hours. But you don't need to worry about this, because we have the spare batteries for you. You can enjoy the game comfortably.
As like others poker barcode reader, this wristwatch marked playing cards inspector is needed to use with poker analyzer and bugging earpiece. And have one thing you should keep in mind that the poker analyzer system cannot put far away from this poker scanning camera, because the signal receiver cannot accept the scanning data successfully if the distance is too faraway.
With this wristwatch marked deck camera, you can beat others in the poker game easily. Take action now.
Video Demo