Wall clock barcode scanner cheating devices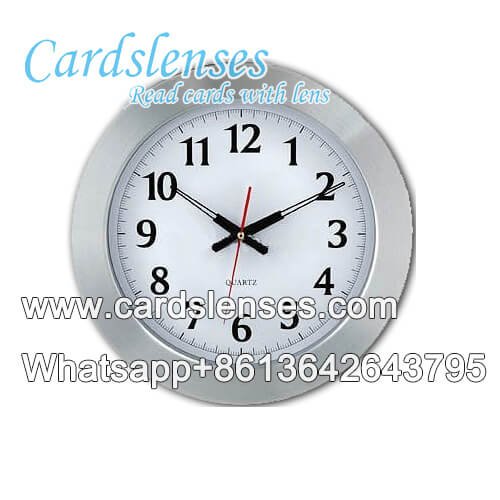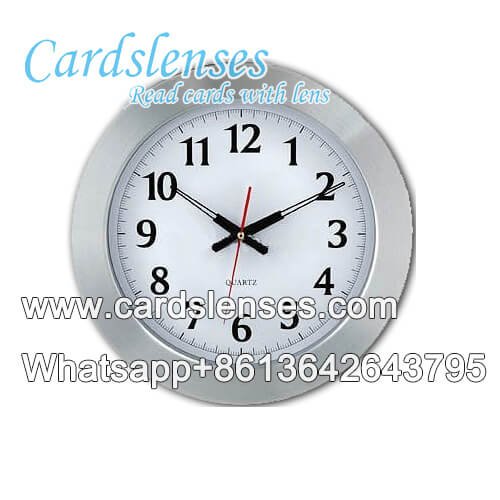 Price:Contact Us
Items:Long scanning distance barcode lens
Color:Black / Blue
Material:
Plastic
Scanning Distance:1-2 meters, 2-3 meters, 3-4 meters
Frequency:AKK & CVK & PK
Delivery Time:3-6 Working Days
Application:
Magic Trick / Poker Games
Get Price
Chat Now
Description
Is it true that wall clock is a really ordinary thing in our daily life? We even will ignore it when we come into a room. And that exactly give us a chance to make some change to the wall clock for helping poker players to win in their gamble game.
The scanning lens is in a small dimension so that it can be installed into the wall clock and no one will fine it. To hide the scanning lens, now we will not dig a tiny hole to fix it. We processed the positive side of the clock with some special material so that the scanning lens can see through it.
This scanner is for long distance used. But no matter for the long scanning distance or for the short scanning distance, to make sure the accuracy of the final results, the scanning lens is need to face the edge code marks on the playing cards. And once it scans the code marks, it will send the scanning data to the poker camera cheating system, then, you will know who the winners are.
As for the battery of this wall clock long distance scanning lens, you can replace it when it is running low. So, it is really convenient to use. And consider about the position it placed, we design a controller for it. When you want to turn on this wall clock code marks reader, press the controller button; when you want to add people or reduce players during the poker game, press the controller button.
See? This wall clock long distance scanning lens is easy to use, but plays a big role on the poker game. Why still be hesitate? Take it.
Video Demo