Modiano Platinum invisible ink markings cards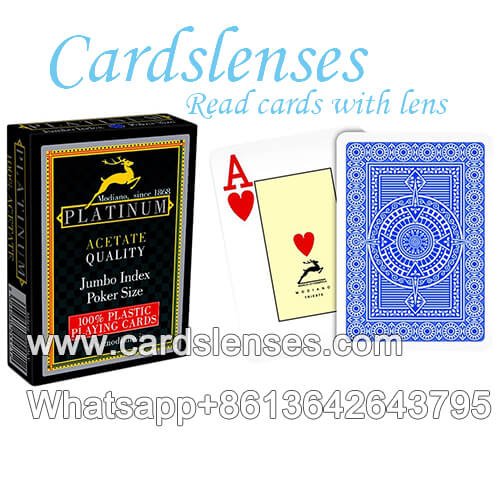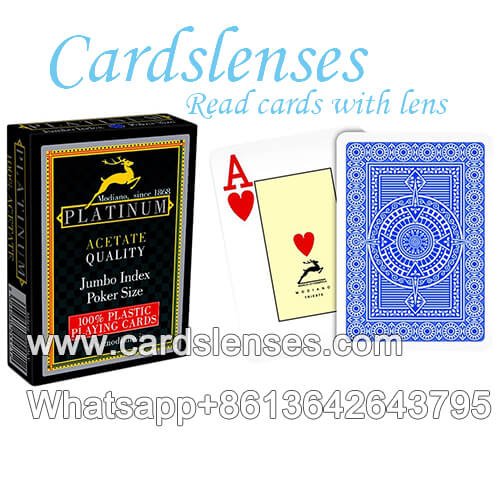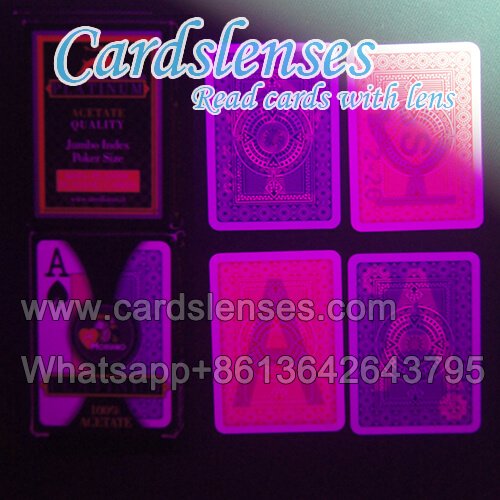 Price:Contact Us
Items:Modiano marked poker cards
Brand:Modiano
Origin:Italy
Material:
100% Plastic
Color:Red / Blue
Size:Poker Size
Marking:UV / IR / Barcode
Delivery Time:2-5 Working Days
Application:Poker Casino Cheat
Get Price
Chat Now
Description
Modiano company was established in Italian in 1868. Now Modiano was recognized the most excellent quality brand, their Modiano Platinum Acetate is unique Italian design, offering a luxury visual for players. Our marked cards is processed with the original Modiano playing cards. Modiano marked playing cards is made of the high level material with the unique processing techniques.
This Modiano Platinum Acetate poker deck is harder than ordinary playing cards, and because it is thicker, it can remain its shape better than other PVC playing cards. It is durable and washable, not easy to fold and bend. That is the reason that it is so famous.