Modiano Texas Holdem plastic playing cards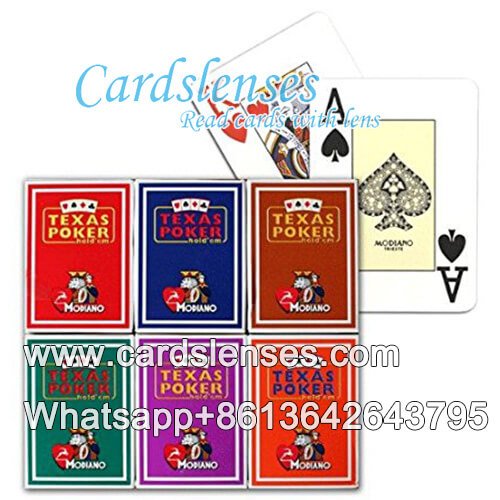 Price:Contact Us
Brand:Modiano
Origin:Italy
Color:Red / Blue / Orange / Brown / Purple / Light Blue / Green / Light Green / Black / Grey
Size:Poker Size 3.5" x 2.5"
Index:2 Jumbo Index
Delivery Time:2-5 Working Days
Application:Poker Trick, Magic Show, Home Playing, Friends Gathering
Get Price
Chat Now
Description
Modiano Cards are 100% plastic playing cards made with Modiano proprietary platinum acetate, never low-grade PVC like competing cards.
The Texas Poker has a jumbo index that is ideal for any poker game including that of Texas Poker. This deck is 100% plastic and is poker size 2.5 x 3.5. These cards can handle the wear and tear of normal games, outlasting paper cards up to 500 times. Completely washable, you no need to worry soiled cards.
The Modiano texas holdem cards has many colors for your choice: red, dark blue, light blue, dark green, light green, purple, brown, orange.
Additional Information:
1. 100% plastic playing cards
2. Poker size (wide) cards (63*88 mm)
3. Jumbo (large) indexes in the corners
4. Metallic cardboard tuck box
5. Eight colors: red, dark blue, light blue, dark green, light green, purple, brown, orange
Related Links
Share This
Related Products