Modiano Cristallo 4 PIP Jumbo Index cards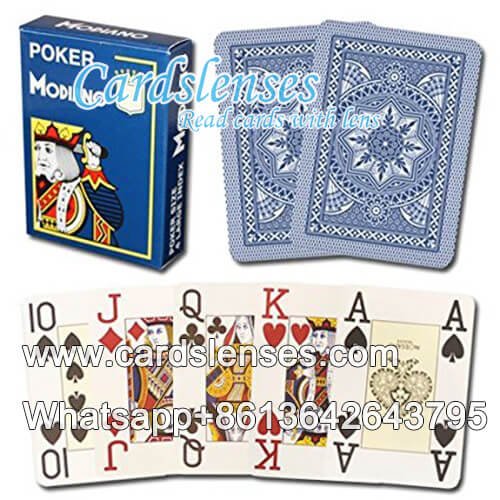 Modiano Cristallo 100% plastic playing cards manufactured in Italy by Modiano, these cards are wide, poker-sized at 2.5 by 3.5, and use a 4-pip jumbo index that provides unbeatable visibility when checking your hole cards in Texas Holdem.
The Modiano Cristallo plastic cards has 8 colors for you to choose from: red, dark blue, light blue, dark green, light green, purple, brown, orange. The variety of colors of the Modiano Cristallo will make your games more interesting. The Modiano Cristallo playing cards are 100% plastic cards, which can be used longer time than the paper cards.
Additional Information:
1. 100% plastic playing cards
2. Poker size (wide) cards (63*88 mm)
3. Jumbo index, 4 corners (4 pip)
4. Metallic cardboard tuck box
5. Eight colors: red, dark blue, light blue, dark green, light green, purple, brown, orange
Share This