Copag jumbo face gambling cards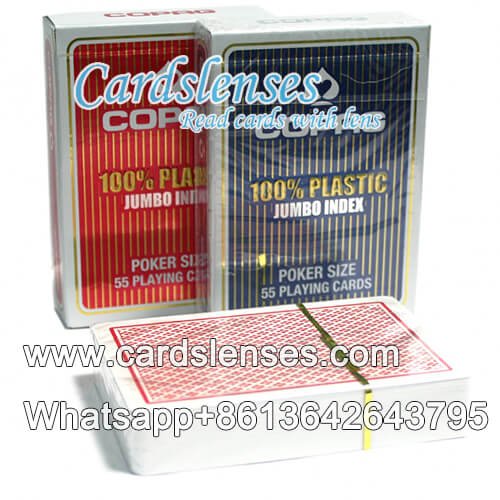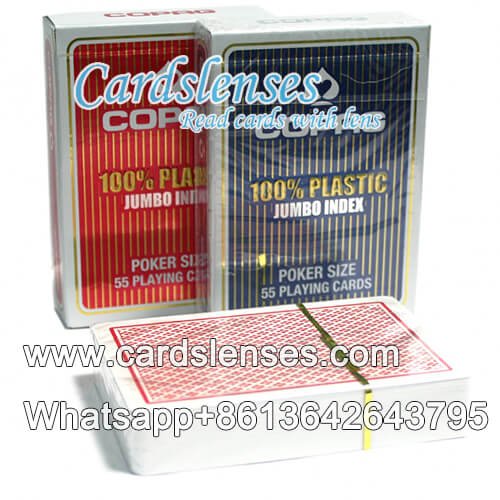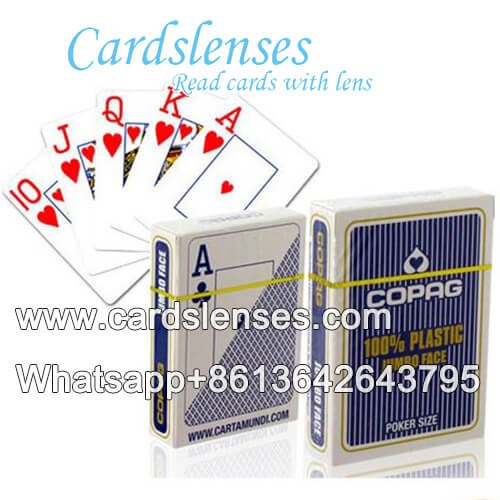 Description
Copag poker playing cards are used worldwide by casinos because of their professional quality, Copag jumbo face and regular face cards are 100% plastic cards, these plastic cards are the best available choice on the poker market.
Copag Jumbo face and regular face cards are the 2pip cards, which have red and blue back.
These cards can handle the wear and tear of normal games, outlasting paper cards up to 500 times. Completely washable, you don't need to worry about soiled cards. A quick wipe with a damp washcloth, then dry and they are ready to go.
Additional Information
1. 100% plastic playing cards
2. Poker (wide) sized cards (63*88 mm)
3. Jumbo (large) index on the corners/Regular (small) index on the corners
4. 54 cards each deck
5. 2 colors: red and blue
Available in:
Wide(Poker), Jumbo Index
Wide(Poker), Regular Index
Related Links
Share This
Related Products