Copag 4 Corner Jumbo Index playing cards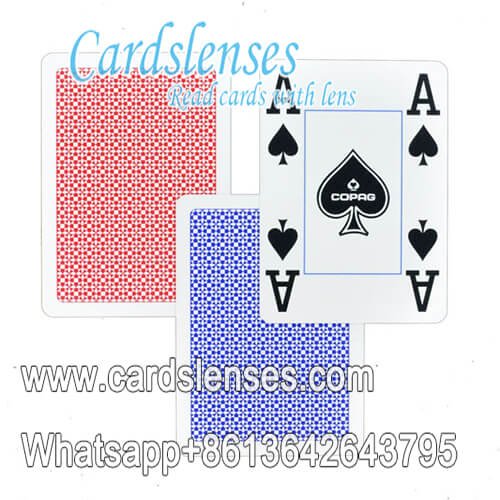 A pretty and simple poker card of high quality with jumbo indexes in each of its 4 corners for extra visibility on all tables and in all circumstances. These poker size cards are available with a blue or red back.
Copag, the best tournament playing cards in the world, bring you a luxurious Poker Deck, specifically designed with larger cards to suit players of this phenomenally popular poker game. With these 63mm x 88mm cards you can capture the Las Vegas feeling, and master the world's favorite card game.
Additional Information
1. 100% plastic playing cards
2. Poker size (wide) cards (63*88 mm)
3. 4 Corner Jumbo Index
4. 52 cards + 2 Jokers
5. Two colors: red and blue
Share This