US bee playing cards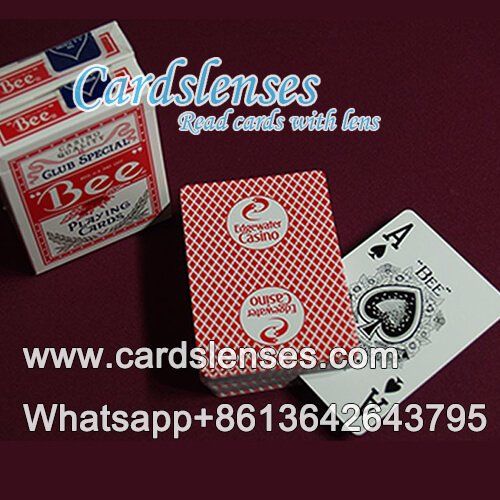 Known for their diamond backs, Bee playing cards are made with premium materials. Considered more durable than the average paper cards, Bee playing cards can maintain their shape and feel for a longer amount of time, providing increased play and use.
Bee cards are used internationally and are regarded as being the highest quality in the industry, with the best dealer feel and longevity. The finish is extremely smooth (not slick) so the cards slide easily across hard surface tables and table felt. The cards have a good snap when shuffling and work very well in shuffling machines, making it great for hand dealt games or dealing shoes.
Description:
Size: Poker Size, Regular Index
Material: Plastic coated playing cards
2 colors: red/blue
Great for any kind of card game
Share This