Jumbo Index No.92 Bee playing cards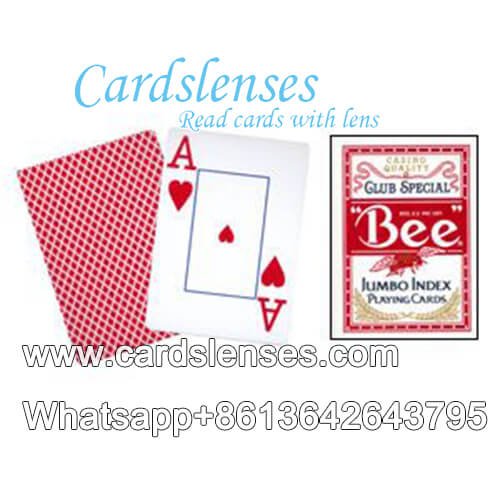 Bee Playing Cards are a casino card brand. They have been manufactured by the United States Playing Card Company since 1892, hence the number "92" on the Ace of Spades. Bee No.92 Cambric Finish Jumbo Index playing cards are the preferred deck among casinos, gamblers, and serious card technicians around the world.
Their soft finish, lack of borders, and casino grade quality stock make the deck ideal for disguising false shuffles, second deals, and more. They have a unique, protective coating that makes them last a LONG time. Bee No.92 Cambric Finish playing cards are perfect for gambling demonstrations.
Description:
Type: Jumbo Index
Material: Plastic coated playing cards
Dimensions: 2.6 x 0.7 x 3.5 inches
Color: Blue/Red
Weight: 3.5 ounces
Great for any kind of card game
Share This