Luminous ink new version X ray contact lenses for sale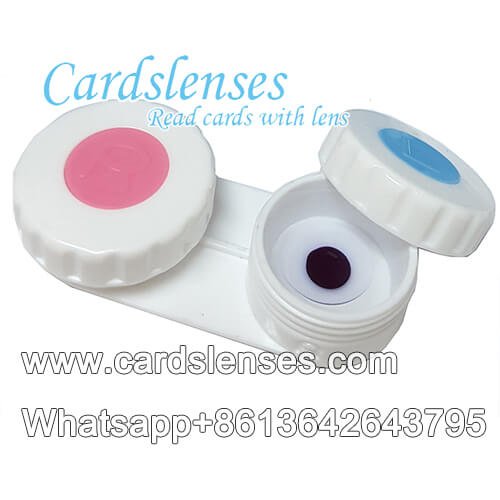 Description
Recently, X ray new version invisible ink contact lenses for luminous ink marked cards are very popular in the internet, as described in internet, they were so magic that can help user see through the regular playing cards effortlessly.
To be honest, there is no so-called X ray contact lenses for luminous ink for sale in market which can see through back luminous ink marked cards poker, at least now no. To produce this special infrared contact lenses for sale must rely on more leading technology while it haven't developed in the world currently.
However, the new version X ray contact lenses for playing cards provided by us can help user to read invisible ink markings on the backs of invisible ink marked playing cards, no matter they are made with infrared invisible ink solution or ultraviolet juice luminous ink.
With this omnipotent gamble X ray contact lenses, you no need trouble to find the corresponding back juiced deck cards due to its versatility.
In current market, many sellers say they have the VIP gamble X ray contact lenses for sale, that is the invisible ink X ray contact lenses to see through regular playing cards, and this X ray vision contact lenses see through cards are with gamble X ray, when you ask about the X ray lens price, it is hard to get the specific one. Because this gamblexray haven't developed in the world.
GS magic IR X ray vision lens, also can be called as UV X ray lens for playing cards see through cards marking, an omnipotent marked cards detector, no matter infrared marked playing cards or UV marked deck of cards you are using.
Related Links
Share This
Related Products